ROSATOM organizes first online meeting of the Soviet/Russian universities alumni
28.10.2020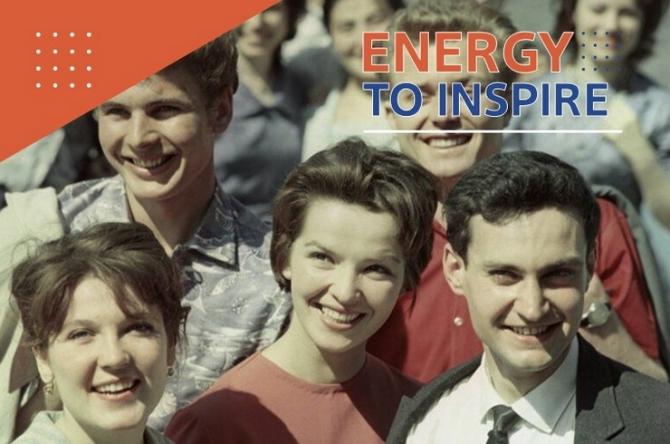 On October 30, 2020, Rosatom State Atomic Energy Corporation will hold the first online meeting of the Russian and Soviet Universities' Alumni «Energy to Inspire». Meeting with live broadcast from the studio in Moscow will be held on October 30, 2020 from 4 p.m. to 6 p.m. Moscow time (UTC+3) at https://energytoinspire.ru/ in Russian, English and Spanish.
Students and university alumni from over 20 countries will participate in the event. Representatives of the Russian Ministry of Science and Higher Education, Rossotrudnichestvo (Russian state agency responsible for administering civilian foreign aid and cultural exchange), various charity organizations, and heads of the leading universities, among others, will also be present at the meeting.
The event will bring together graduates of different years, who live and work both in Russia and abroad. They will discuss the development of the Russian education over the past 50 years; assess the role of the alumni in solving global scientific, technological and social issues, and share memories of their student life.
The agenda of the meeting will cover "The advantages of the Russian engineering education", "Alumni: yesterday, today and tomorrow" and "Social and volunteer projects and initiatives".
The following speakers will participate in the discussion:
Ms. Tatiana Terentyeva, Deputy General Director for Human Resources, Rosatom
Mr. Leosh Tomichek, Senior Vice-President, Rusatom Overseas
Prof. Andrey Yakovlev, Rector of Tomsk Polytechnic University
Prof. Nikolay Rogalev, Rector of National Research University "Moscow Power Engineering Institute"
Prof. Vladimir Filippov, President of the Russian People's Friendship University
Mr. Anicet Gabriel Kotchofa, former Benin Ambassador to Russia and CIS countries, Director General of the International Coordinating Council of University Alumni "INKORRVUZ - XXI".
Moderators of the networking sessions:
Ms. Larisa Taradina, Director for Development of International Education and Cooperation, the Russian Presidential Academy of National Economy and Public Administration (RANEPA)
Mr. Sergey Mitrofanov, Deputy Director for strategic initiatives, "Podari Zhizn" (Gift of Life) Charity Foundation

Hosts:
Elena Khanga, Russian journalist, TV and radio host
Vyacheslav Makarov, TV host, singer
The meeting is aimed at developing cooperation in higher education and uniting the alumni in a tight-knit community.