Associate professor of MEPhI participated in the Festival of science in Egypt
23.03.2021
In February 2021, Egypt hosted the Science Festival, organized by the Rosatom State Corporation with the support of Rossotrudnichestvo.
During the festival, Russian and Egyptian nuclear scientists visited schools in Cairo and Alexandria, delivered a series of lectures on how nuclear technology helps solve global challenges and contributes to the achievement of the UN Sustainable Development Goals in the field of affordable energy, quality education, and economic growth.
Associate Professor of INPhT, MEPhI, Egor Zadeba was a representative of academic science and education from the Russian side. He gave a lecture about modern nuclear research, spoke about the application process and admission to Russian universities.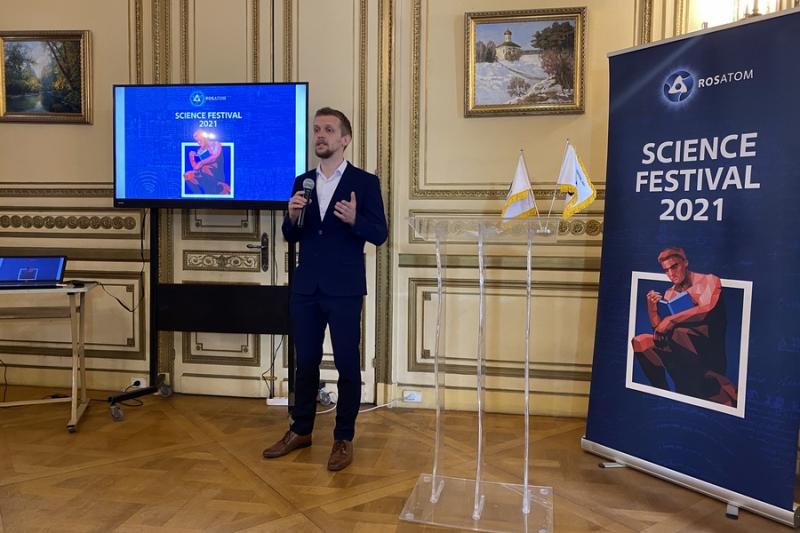 Together with representatives of Rosatom, he conducted a series of popular science and play-based lessons for schoolchildren. Egor Zadeba expressed hope that the festival would encourage the interest of schoolchildren in science and allow them to consider nuclear energy as a future profession.
ROSATOM holds the Festival of science in many countries where the nuclear industry is developing, including India, Bangladesh, Uzbekistan, and Belarus. This year the festival was held in Egypt for the first time. Rosatom is currently implementing the project of the first Egyptian nuclear power plant "El - Dabaa" in the north of the country.