Alumni & Families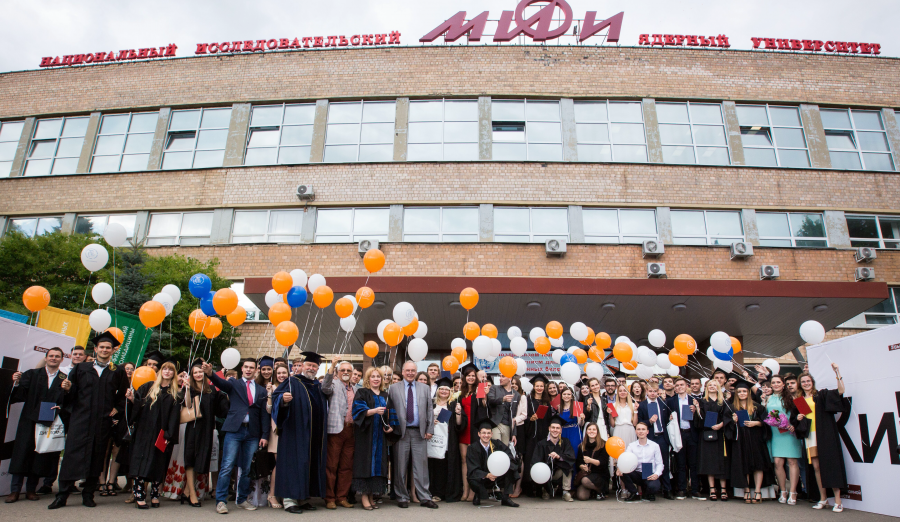 MEPhI Alumni Association was established as one of the thrusts of the Students Center (Association of graduates), the main target audience initially included senior students and graduates who had recently received their diplomas. Soon, the Association's activity has covered a wider range of graduates.
Today, the main objectives of the Association are:
1. Creation and development of the environment for the interaction of MEPhI students and graduates
2. Arrangement and holding of meetings with MEPhI alumni
3. Creation of an information field for MEPhI alumni
4. Creation and development of cooperation between the alumni and the University
5. Development of business environment between MEPhI alumni
EXAMPLES OF MEPHI ALUMNI ASSOCIATION PROJECTS:
1. Conference «How I achieved success» The conferences are a platform for communication of successful alumni and achievement-oriented students. Performance format is TED Talks type, the venue and 3 great speakers do not leave anyone indifferent. After the speeches, students have the opportunity to communicate with the graduates in an informal setting and ask questions.
2. University-wide diploma delivering ceremony The event comprises several steps. The official part includes the performance of the university administration representatives, who say parting words and remind that alma mater will always welcome its graduates to the University. In addition to the official part, the photo area, the video area «Message to your future self» and instant print of photo magnets are arranged. Graduates and guests can chat over a cup of coffee at the location area of the timeline of the MEPhI events over the past 5 years. The first university-wide diploma delivering ceremony was held on July 9, 2016, where 520 graduates launched balloons on the University main square.
3. Project in progress: graduate map The map will be a pass to the University for its graduates, as well as the personal discount and bonus programs card.
Contact Alumni Club
MEPHI, Moscow, Kashirskoe hwy, 31. Office 305
#выпускМИФИ2016 from Mediacenter MEPhI on Vimeo.