Global Academic Network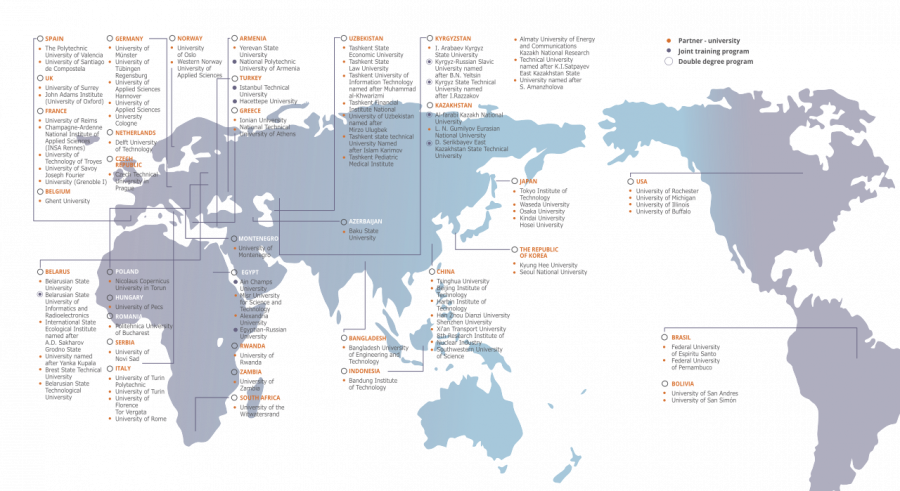 2017 Figures And Facts
At the end of 2016 the National Research Nuclear University MEPhI has offered 31 double-degree programs, and 40 programs include mutual transfer of credits with Russian and foreign universities and research centers; more than 60 agreements with foreign universities on cooperation and implementation of joint educational programs.
About 14% of students enrolled in new joint programs in 2016.
More than 75% of engineering programs received international accreditation, 70 programs were upgraded in accordance with international standards of engineering education CDIO.
In 2016 for the first time MEPhI has started a joint postgraduate programmes with universities such as:
the University of Turin (Italy) – theoretical physics (INPhE MEPhI);
the University of Savoy and the University of Grenoble (France) – cosmology, particle physics, theoretical physics and mathematical modelling (LAPLAS MEPhI);
the John Adams Institute (Department of physics, University of Oxford, UK) –development of coherent terahertz and x-ray radiation sources for imaging and diagnosis (NESPI MEPhI);
the University of Oulu (Finland) – biomedical Photonics (PhysBio MEPhI), etc.