Dedicated to 75th anniversary of the nuclear industry interactive exhibition opened at MEPhI
11.09.2020
An interactive stand dedicated to the 75th anniversary of the nuclear industry is located in the hall on the 2nd floor of Building A, next to the Rosatom Career Center.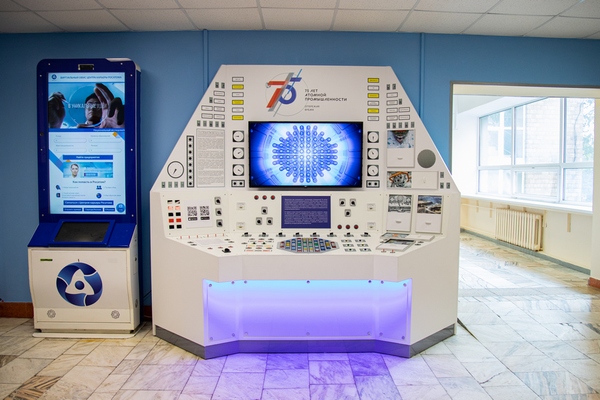 "We spent long time thinking about how to present information to students and how to make the exhibition more exiting and attractive for them. It is the NPP main control room panel. In fact, it is the heart of a nuclear power plant. The most nuclear experts are familiar with the use of it", said representative of Rosatom Maria Sarbukova.
The exhibition includes an interactive experience using an augmented reality app that can be downloaded (QR code located at the stand). By pointing the camera at a horizontal surface, you can see an assistant who will tell you exactly what you see on the screen.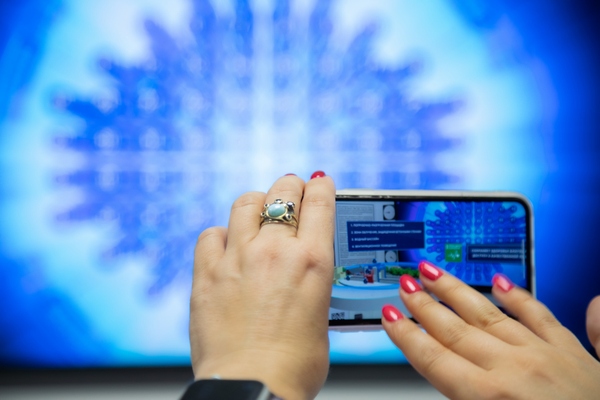 "One of our main tasks in the framework of vocational guidance is to show students that the nuclear industry is not only nuclear power plants. This is a set of various industries, from medicine to composite materials", said Maria.
Through interaction with the stand viewers become participants: they receive their own personal experience, which helps to capture information actively instead of passive listening and observation.
Maria also noticed that three Instagram masks will be available soon. It will be possible to take a picture in the image of Kurchatov, Einstein, or try on "smart glasses".
Next to the exhibition is the Rosatom Career Center, where you can get career advice, learn more about the specialties that are in demand at Rosatom State Corporation.