The Students Office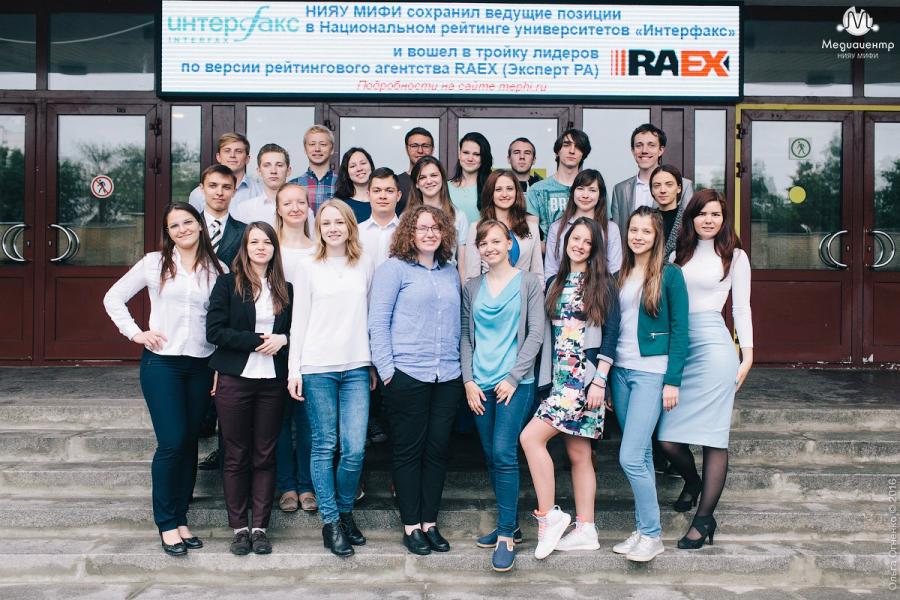 What we are for
MEPhI Students Office creates the information field for students in academic, career and personal areas. Providing organizational assistance, we aim to increase students' involvement in academic and career achievements, as well as to fulfil their potential and increase interest in personal development and growth.
Also, we provide assistance with emerging problems concerning students' dorms, personal, academic and social matters.
The Students Office pays special attention to students' academic mobility providing possibilities for participation in our exchange programs all over the world.
Always on contact
To receive regular feedback, we conduct polls and surveys among the students.
Employability
Our Office holds workshops and employment assistance, leadership programs and business links.
Employment consulting
Get support in finding an appropriate internship and job opportunities.
Academic mobility
Use a database of international grant programs and internships all over the world.
Alumni club
Never lose contact with your past!
Success stories, career opportunities and coaching are waiting for you!
Contact us:
MEPHI, Moscow, Kashirskoe hwy, 31. Office 305
Instagram: SCMephi
Manager of the Student Office
Bagrova Kristina
E-mail: KNBagrova@mephi.ru
Curator of academic mobility program
Nosova Evgeniya
E-mail: eugeniens@gmail.com
Facebook: www.facebook.com/nosova.jane