Attendants
Get acquainted with the English-speaking Attendants, who will meet you at the airport, help to check in the dormitory or hotel, accompany you throughout the period of work in our university and will make every effort to facilitate your stay in Moscow.
Mariya Alkhimova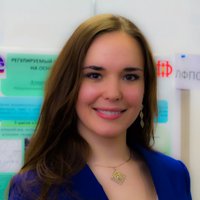 Ph.D. Student in Plasma Physics
Personal Achievements
The scholarship of The President of Russian Federation (2013)
Personal scholarship from State Atomic Energy Corporation "Rosatom" (2013)
Diploma for the best student scientific work at MEPhI (2013-2014)
1st place in contest of student oral presentations at Kudowa Summer School: "Towards the Fusion Energy" (2014)
Diploma of "The best Ph.D. student" from NRNU MEPhI (2014)
Natalia Miloslavskaya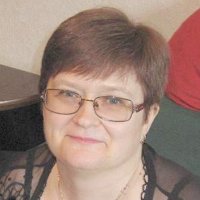 Ph.D.
Associate Professor of the Information Security of the Banking Systems Department
Personal Achievements
Natalia Miloslavskaya graduated from the Moscow State Engineering Physical Institute (MEPhI) on an "Engineer-mathematician" speciality. Since that time all her working activities have been connected with the MEPhI. She is a lecturer at the National Research Nuclear University MEPhI and at the Re-training Courses for specialists from the Russian financial and banking sector. More than 14000 trainees have taught her educational courses. In 2015 she was awarded INFOFORUM 2015 Silver Dagger for the strengthening of international cooperation in the field of information security.
Pavel Dzhumaev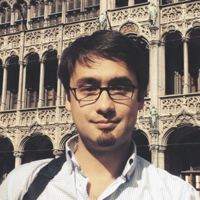 Ph.D.
Senior lecturer of Department of Materials Science
Personal Achievements
Pavel Dzhumaev graduated from Moscow Engineering Physics Institute in 2004, and is constantly working at the university, first as an engineer and then as an assistant, and from 2016 - as a senior lecturer of the Materials Science Department. Pavel conducts laboratory practical courses on "The interaction of radiation with solids", "Crystallography, X-ray diffraction and microscopy: electron microscopy," as well as "Special issues of fusion reactor materials science".
Pavel Dzhumaev is actively engaged in department's research activities, and for several years has been actively involved in international and national schools and conferences on topics devoted to the modification of materials by ion beams and plasma flows and the effects of radiation on materials. Recently he passed scientific trainings at the leading scientific centers of Russia and the world (including training centers of Oxford Instruments (Wiesbaden, Germany) and Carl Zeiss NTS (Oberkochen, Germany), and the Massachusetts Institute of Technology in Boston, MA, USA).